News
2020-02-20
new video shoot started last weekend. We had a promising first day at a cold and wet location.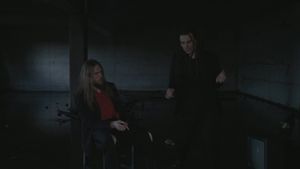 2017-09-07
our show on Fr. 22-09-2017 @ ann and pat, Linz has been cancelled
2017-04-06
we posted some new pics to the photo section!
(Rock for Jakob & Emily at Mezzo, 2017, Photos by Oliver Tudoras)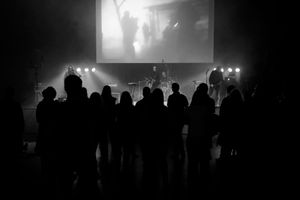 2017-02-20
we are back on instagram! check it out an get in touch!
https://www.instagram.com/hackmonocut/ 

2017-01-27
posted a new live video!
Dead Born Sister at Mezzo Ohlsdorf
2016-12-10
unfortunately we also had to cancel our show at Gleis1, Sat. 17-12-2016. We hope Manuel is going to get well soon.
2016-11-18
we're very sorry to cancel our show at Zeughaus Passau, December 3rd due to Manuel's surgery.
2016-11-06
added some pics of last night's show at Röda/Steyr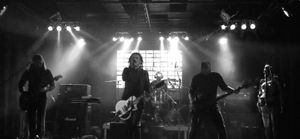 2016-10-20
We're happy to announce that "The Ripper" has officially been selected by 
Macabre Faire Film Festival 2017
2016-10-14
unfortunately we had to cancel our show tomorrow night at Metalnight Outbreak IV - next chance to catch us at Röda Steyr 05-11-2016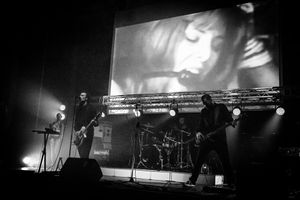 2016-10-05
rare video footage - "Snowglobe" live with Daniel's dad on the saxophone...
2016-10-04
check out some great pictures of our show at Rock for Jakob & Jana by Konzertfotögrafie & more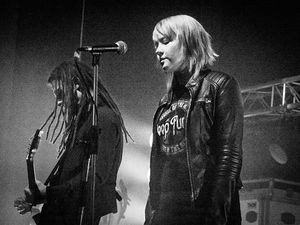 2016-09-28
new live video: "Blind Passenger" live at Regio Bash #4 - Stadtwerkstatt 





2016-09-26
we added some photos and a live video of "We Better Look Away" from Saturday's gig at the Stadtwerkstatt to the video section.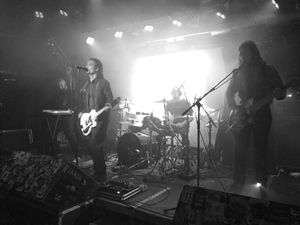 2016-09-20
Georg created a new teaser showing our live dates in 2016. You can also listen to a few seconds of a brand new track called "Rebel Cell" in it. Check it out!



2016-09-15
Regio Bash #4 preview on www.subtext.at - don't miss it!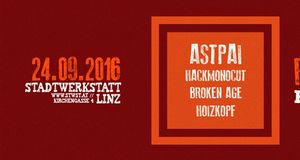 2016-09-07
check out Daniel's interview with www.prog-sphere.com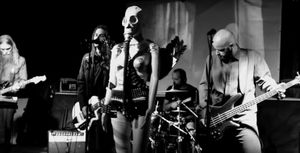 2016-08-31
new video added to the video section, check it out!

2016-08-26
we had a fantastic show last night at the Soundgruam Timelkam. 

2016-08-21
Summer beak is over!!! We're gonna play a spontaneous gig @ SoundGruam in Timelkam, SA 2016-08-25



2016-08-01
Stormbringer's "Underground von Unten - österreichische Musik gehört gehört! Vol 12" feat. Hackmonocut's
"The Sum Of My Parts"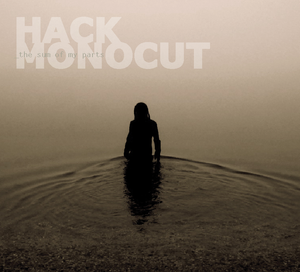 2016-07-25
pleased to announce that we're playing at the 
REGIO BASH Festival #4
 - save the date:
2016-09-24 
Stadtwerkstatt Linz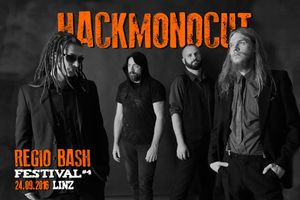 2016-07-06
Manuel talks about history and future of Metal for Jakob / Rock for Jakob & Jana at
www.stormbringer.at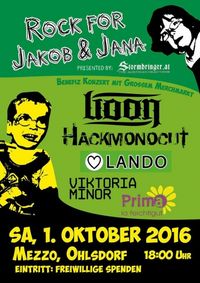 2016-06-22
Metal Night Outbreak Volume 4 Hackmonocut 
live 
at Kitzmantelfabrik / Vorchdorf on Oktober 15th. Save the date!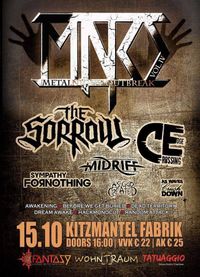 2016-06-09
check out the
live report
of our latest show at the Freysitz / Hallein by Stormbringer Magazine!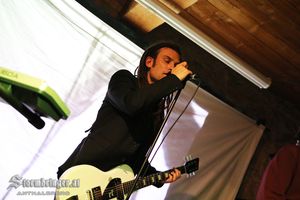 2016-06-01
This Friday we're live at the
Freysitz / Hallein
 with "The Good End"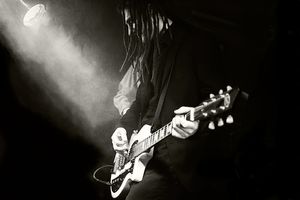 2016-05-24
Check out some more great photos by
Oliver Tudoras
.  Click
here
to visit his
website
!
2016-05-23
We had a great night at the
Rockhouse Laakirchen
on Saturday, May 14th. Always been a pleasure playing there. We added some live footage in "Videos" and some more live pictures taken by Oliver Tudoras to our photo gallery.
2016-05-09
Our music video to "The Ripper" has been selected by the
Vienna Independent Film Festival 2016
.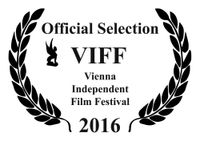 2016-05-02
Less than 2 weeks to go. On May 14th we'll be playing at the Rockhouse Laakirchen. We're going to present a brand new song. Watch out, maybe you'll get to see a ghost too ...  
2016-04-26
Our friends "
THE GOOD END
" produced a very cool teaser to the show 
we're gonna play together 
at the Freysitz in Hallein on June, 03rd.
...
watch here
2016-04-18
join our mailing list and grab a free download of our 2016 version of "Scarlet" feat. Ruffy, Manuel, Georg and Corinna.
2016-04-10
some of our songs featured in this weeks edition of Jay Adkins'
The NUA Radio Show
, April 10-16th - check it out!
http://www.nuashow.co.uk/
http://www.nuashow.co.uk/where-you-can-find-the-show.html​
 
2016-04-05
We had a great time in Vienna playing at the Café Carina with the amazing Succopuss. Check out some new 
photos
 we added to the live gallery.
2016-03-31
On Saturday (2016-04-02) we'll be playing live in Vienna at the
Café Carina
. We're looking forward to, it's been a while since our last visit to Vienna.
https://www.facebook.com/events/1114861261857347/
2016-03-30
we added some new pictures from Saturday to the gallery.  All photos by Oliver Tudoras.
2016-03-27
last night we had a great premiere of our new live show at Bauhof Pettenbach.  
2016-03-15
new stage banner artwork

2016-03-14
The upcoming edition of
Lopsided World of L
featuring Hackmonocut with our new single HOMELAND.
2016-03-13
We're looking forward to our first live shows as new formation starting off at March 26th. We're rehearsing like hell to get ready and we'd love to see you at Bauhof Pettenbach, Sat. March 26, 20:00.
... and here's a little
teaser
.

2016-02-25
Thanks to the following radio shows which already playlisted our new single HOMELAND
Loose Canon on 6 Towns Radio
MusiK Mon Amour No 22 on RKC - Radio Kaos Caribou
Music For Grown Ups with Dave Roberts
Metallic Underground Radio Austria
Stand.by Radio
Lonely Oak Radio